Kirkham Motorsports 427SC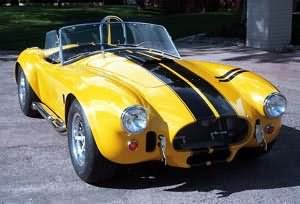 In our efforts to provide the most accurate replica-style kit cars available, Hawk Cars are pleased to announce that we are the UK and European distributors and main agents for the Kirkham Motorsports 427 SC.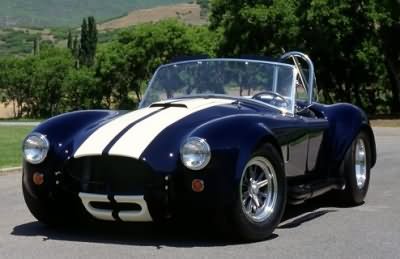 For in-depth information on the car, you can read more about these kits at kirkhammotorsports.com or you can come to Hawk Cars and experience the quality of these cars in Europe.
Hawk Cars can provide the 427 SC in left-hand or right-hand drive as required.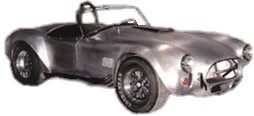 This car is for the enthusiast who wants the best car of this sort. With completely accurate dimensions in both the chassis and the aluminium bodywork, this car cannot be bettered by any car of this type produced since the sixties.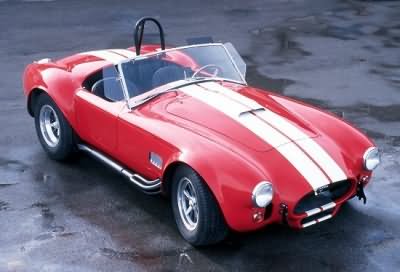 It is hard not to continue with superlatives as this particular model stands head and shoulders above anything else in the market. Other cars of this type are often classed as 'lookalikes' but are not at all serious replicas. This version would not only fool an expert, but is praised by experts and afficionadoes alike for its correct manufacture and attention to detail.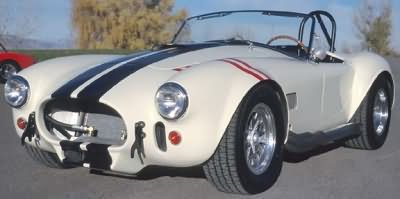 We would have to admit that these cars are not the cheapest available, but they are most certainly the best! And for a hand-built, aluminium-bodied car of this quality and provenance, these cars are still exceptionally good value. If you are prepared to pay for the best, contact Hawk Cars...
289-bodied kits
As well as the well-known 427 body design, the Kirkham kits are also available with the original '289' and FIA body styles, along with the corresponding replica chassis. This means that all of the popular variations of 289 'slab-side', 289 FIA and 427 SC are available.
427 Alloy Bodyshells
Due to popular demand, the exceptionally accurate aluminium 427-style bodyshell is available for purchase so that it may be fitted onto a suitable replica-type chassis. This body kit consists of all the aluminium panels and the required steel sub-structure that supports the panels. Work will be required by the purchaser to fit this body onto their own chassis, but this does lower the entry price for anyone that wishes to have a metal-bodied car of this type - and with the best bodywork available.