Hawk 289 FIA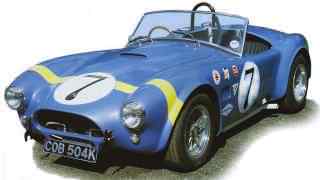 An addition to the Hawk 289 model line is the 289 FIA. This is a car that faithfully recreates in the most intricate detail, a typical FIA race car that would have been seen on many race tracks during the 60s and '70s.
It shares the same basic mechanical features as other 289 models but has its own unique detailing such as the special optional boot lid, designed to take the mandatory suit case and the authentic wider wheel arches and cut away doors.
Hawk Cars also offer the more authentic version of this car with original chassis design and an aluminium body, as part of the Kirkham Motorsports model range that includes the 427SC.